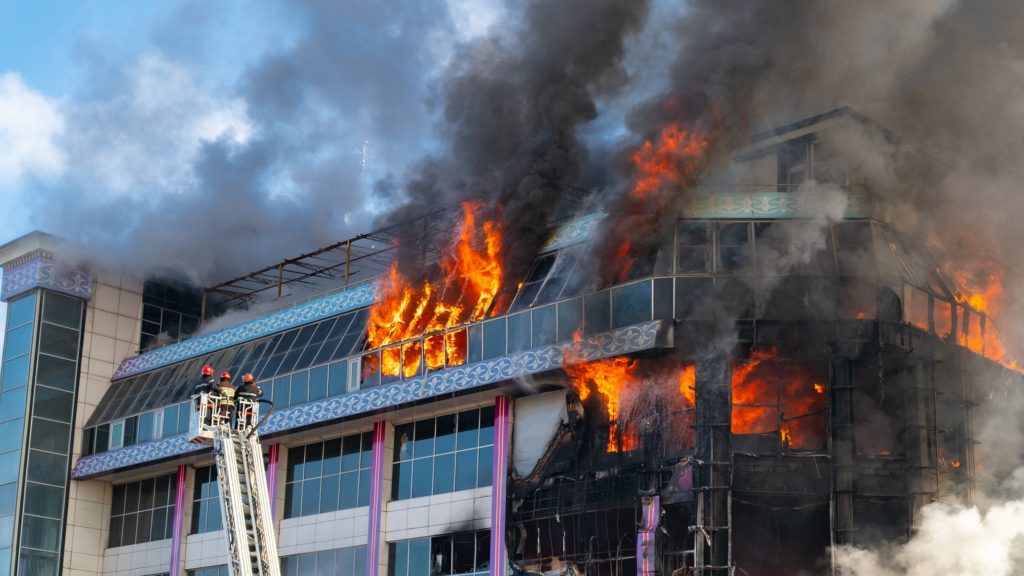 There is growing resistance to forced, involuntary vaccinations. The most noticable part of the vaccine hesitancy is amongst people who are otherwise happy to receive vaccinations.
We need to be careful on how we proceed. There is danger ahead.
This post continues the discussion of intentional government policies which have the unintended consequence of creating further strain on the economy and the entire supply chain.
Two more of many recent articles pointing to the risks:
Only 55% of firetrucks in New York City were available for dispatch last week,
Protestors against force vaccinations tell of willingly getting fired, loosing annual bonuses, or waiting to get fired in next few days.
Large number of parents in California kept their children at home on 10/18/21 to protest mandatory vaccination of little children.
Large protest in Los Angeles against city requirement for all city employees to be vaccinated.
One has to wonder why so many health care workers are refusing the vaccination.
We as a country are willfully headed for a disaster.
The Epoch Times – 11/5/21 – NYC Firetruck Availability Down to 55 Percent, Manpower Shortages Due to Vaccine Mandate: NY Firefighters – Couple weeks ago or so I read a report that 20% of the fire stations in New York City were closed because of a shortage of firefighters.
Last week, only 55% of firetrucks were available for dispatch because of staffing shortages.
The mayor and senior officials say no stations are closed. Firefighters report this is because there is one person in the station to answer the phone and open the door if someone knocks, but there is no one else in the station to respond. The station is officially open but all the fire units inside are unavailable for dispatch.
Firefighters showed the newspaper internal status reports indicating 54% of engines are available and 56% of ladder trucks are available. That gives an availability of about 55% of fire trucks which are sufficiently staffed with sufficient firefighters so the units can respond to a call.
The city had four fires on Wednesday, 11/3/21, which went to a third alarm. Two of those went to a fourth alarm and one of them escalated to a fifth alarm. Firefighters tell the newspaper it is rare to see any calls go to third alarm and it is extremely rare to see fourth or fifth alarms.
Normally a fourth or fifth alarm means a conflagration.
Today, it means there weren't enough firefighters dispatched on the first, second, or third alarm to deal with whatever the fire was. In context of what the firefighters are reporting that means a fourth or fifth alarm is a fire that just got away because they just were not enough firefighters available.
The Epoch Times – 11/4/21 – Mass Walkouts, Protests Against Vaccine Mandates Spread Across US – A large portion of the newspaper or online articles you read are nothing more than a rewrite of reports from other newspapers or online articles. Unlike those, this article appears to be original reporting. I'm starting to notice that pattern.
Reporters from The Epoch Times are actually on the ground doing the hard work of interviewing people and observing protests.
Article describes interviews with people in
Phoenix, Arizona,
From a dozen communities around Royal Oak, Michigan (a suburb of Detroit),
Sarasota, Florida,
Marietta, Georgia, and
Chicago, Illinois.
There's a wide range of concerns expressed by protesters who were interviewed. Many of them have quit their job because they are opposed to a mandatory, forced vaccination.
Many expect to be fired in the next few days.
Many quantified how much money they're losing because they are taking a stand. One person was fired for being unvaccinated days before the company distributed large annual bonuses.
There is a large number of people who oppose mandatory vaccinations and who will quit their jobs instead of getting the shot.
I fear we are in a massive game of chicken – Will people who oppose receiving a forced vaccination give in before a host of government officials realize they are about to crater the economy?
KTLA 5 – 10/18/21 – Parents keep kids home from school to protest California Covid vaccine mandates –Governor Newsom previously announced that all children, down to age 5, will be mandated to be vaccinated when the Covid vaccination is officially approved for each age group.
This is drawing resistance from a lot of parents who say they are anti-mandate, not anti-vax.
On 10/18/21 many parents kept their children home as a protest against the diktat. Article cites organized groups in Irvine, Redondo Beach, Temecula, and San Diego. Reporter interviewed parents in La Verne and Chino Valley who were protesting outside district offices.
Thousands of parents protested outside the state capital on 10/18/21.
The Los Angeles Unified School District already has a requirement in place that students aged 12 and older must have their first shot by 11/21/21 and the second shot by 12/19/21. Any student not complying with the diktat will be banned from in-person classes.
KTLA 5 – 11/8/21 – Thousands gather in downtown LA to protest city worker Covid vaccine mandate – Arial photos show large crowd, which article characterizes as "thousands", gathered to protest the mandate by the city of Los Angeles for all city workers to be vaccinated by 12/18/21. The deadline has been pushed back by two weeks from 12/4/21.
The mayor has threatened to fire all city workers who are not vaccinated on that date.
Protesters were firefighters, police officers, sanitation workers, and other city employees.