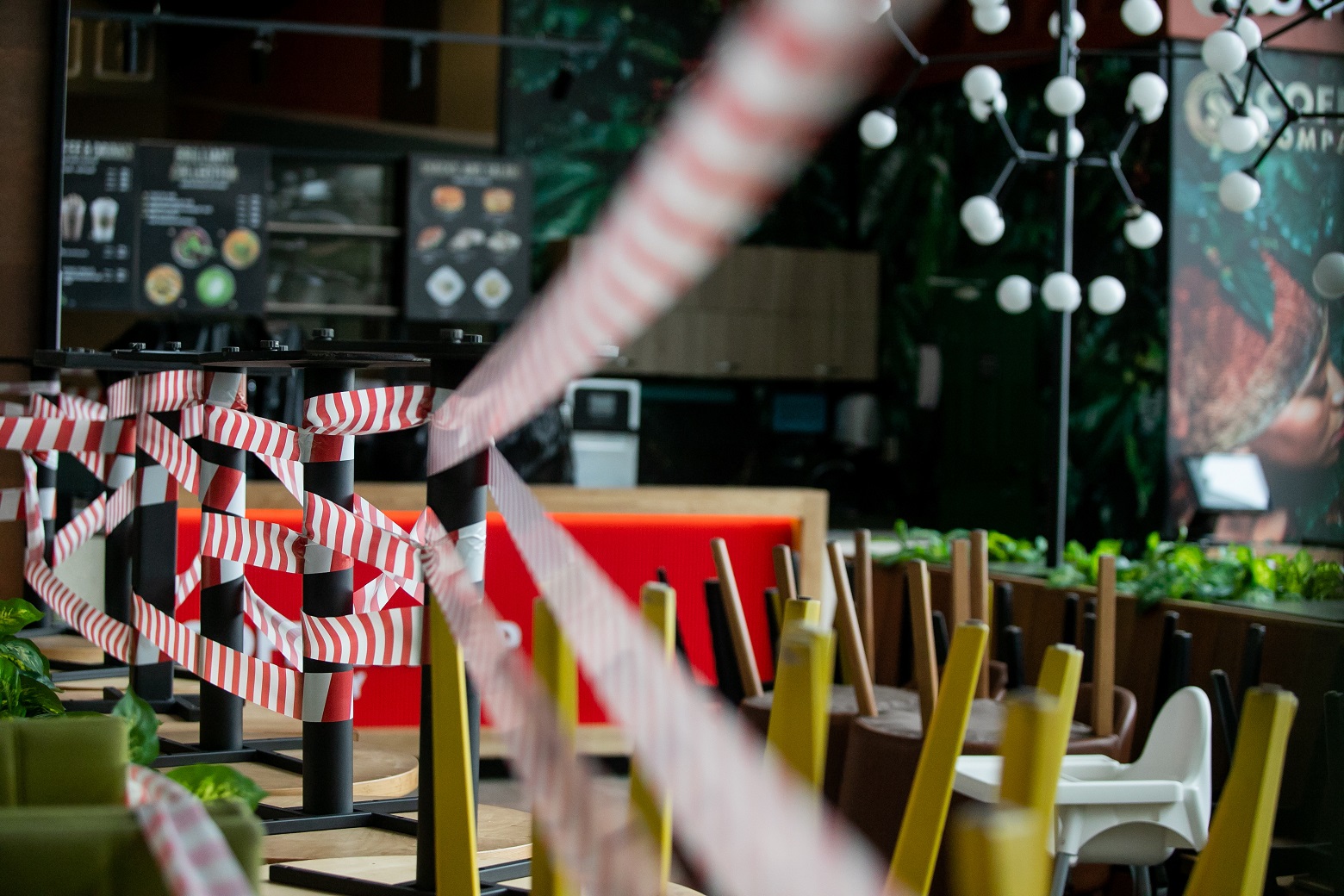 Infection rates continue to drop. Depending on the particular statistic and which county you wish to look at, infections, hospitalization, and death rate are down in California somewhere in the range of 90% to 95% or even more since early January.
Yet California is still in lockdown. Not as abusively harsh as several months ago, but still in severe lockdown. So the ongoing destruction will continue.
Merely a few of the recent articles which will be highlighted today:
The "hygiene theater" of deep clean is no longer necessary according to CDC
CDC reports drug overdose are soaring
Young adults are suffering severe psychological damage
Small businesses can't find employees because of the overgenerous federal unemployment benefits
Some class-action lawsuit against higher education are moving forward
Infective pandemic is accelerating the close of colleges
Adverse Health Impacts
4/8/21 – New York Times – Has the Era of Overzealous Cleaning Finally Come to an End? – CDC finally conceded it is exquisitely rare to transmit coronavirus by touching a contaminated surface. They assess the risk that less than one in 10,000.
It's about time. One expert in the area of airborne viruses said this has been known for a very long time. This person pointed out there is no evidence that coronavirus has ever been transmitted by touching a surface.
This is a marked change from the beginning of the pandemic when we were all told that we would get sick if we touched any surface that someone had sneezed or coughed or even breathed on.
Thus began what is called "hygiene theater", meaning the dramatic yet unnecessary scrubbing of every surface.
Multiple sources say that disinfecting every surface is not necessary – soap and water is sufficient. Furthermore proper handwashing is more useful, which protocol also prevent spread of a lot of other communicable diseases.
4/16/21 – Foundation for Economic Education – Drug Overdose Deaths Skyrocketed to Record Levels Amid Pandemic Lockdowns, New CDC Data Show – It will take years to gather the data needed in order to quantify how many people got sick, or died, or suffered terribly because of the shutdowns. It will take years of study to determine whether more people were hurt by the shutdowns than were kept from getting sick.
Some information is starting to trickle in.
For example, CDC has determined more people died from drug overdoses in the 12 months ending 9/20 than any other year since the opioid crisis kicked off. That was the worst twelve months in terms of overdoses.
Their data shows 87,000 people died because of overdoses in the 12 months ending 9/20. That is a 29% increase from the prior year.
Overdoses were starting to rise at the beginning of the 12 month period but the big jump was in April and May. That's when the shutdowns and restrictions were most severe.
The unintended consequences from shutdowns are slowly becoming visible. Drug overdoses are merely one more consequence.
3/22/21 – Foundation for Economic Education – Pew Research: Lockdowns Prompting Devastating Levels of "Psychological Distress" Among Young People – Underlying data is from Pew Research. FEE is merely reporting what Pew already publicized.
Indicators of psychological distress amongst people age 18 through 29 from the survey:
32% are suffering from a high level of "psychological distress
31% are suffering from medium level
63% of people aged 18 to 29 are reporting medium or high level of distress
Additionally:
45% report they feel "nervous, anxious, or on edge" anywhere from occasionally to moderate frequency
The death rate for people in that age span is between 0.003% and 0.013%. I calculate the overall death rate in the U.S. is 0.17%. That puts the risk of death in the overall population at anywhere from 13 to 57 times higher that for people aged 19 to 29.
The risk of dying for young adults is a tiny fraction of the overall risk to other people.
The research points out the psychological damage is disproportionate for young adults.
It is not the risk of dying that is causing this distress, but the article points out instead it is the destruction caused by the lockdowns.
Pew Research points out the lockdowns has disrupted many of the features of transition from childhood to adulthood, including:
Job opportunities early in a person's career,
Entire college experience, and
The "mixing and mingling" which is a major transition point moving into adulthood.
It is the lockdown itself that is destroying the mental health of young adults.
Article points out this is likely to be permanent damage.
Why are we doing this to young adults?
Destruction of Small Business
4/15/21 – Blaze Media – "We just can't do this anymore": Small business owner say federal unemployment handouts are crippling them – Several articles have appeared recently raising this concern.
Many small business owners are reporting they are having a hard time finding enough people to operate their shops. One quoted restaurant owner says he cannot get enough back-of-house staff.
The issue is increased federal unemployment benefits in terms of amounts and duration. The extra $300 a week is going to continue through September.
Here are the economics:
A cook in the market were this restaurant operates would typically get about $11 an hour which is about $22,900 a year.
With state and enhanced federal unemployment benefits, a person in that state could get $33,000 or more a year.
There is a strong incentive to stay unemployed. I can't really blame someone who chooses to stay home.
Why get ready for work, get to the store, and put in 40 hours of effort for about $1,900 a month when you could sleep in late and take it easy all day and get $2,750 a month?
Who would want to take a $850 a month pay cut as the "reward" for putting in 40 hours of effort at the store?
Damage to Higher Education
4/14/21 – TaxProf Blog – Federal Judge Allows Student Tuition Refund Class Action To Proceed Against Quinnipiac University Over Covid-19 Shift To Online Learning – Article says there are hundreds of lawsuits against colleges seeking refunds for online video sessions instead of on-campus learning. Many of the cases have been dismissed.
Class-action suit against Quinnipiac University can go forward on the breach-of-contract and unjust-enrichment claims. Parents were ruled to not have standing (they paid the bill but don't have standing – I obvious you don't understand the legal system very well). The conversion claim was also dismissed.
The breach-of-contract and unjust-enrichment claims are enough to allow an amusing trial.
4/17/21 – TaxProf Blog – Covid-19 Has Accelerated College Closings – The pandemic has hit many industries particularly hard. Restaurants, hotels, and entertainment have taken serious blows. Higher education is another industry in distress.
Article quotes an article describing risks in higher education. One researcher estimated greater than one third of all private colleges are experiencing financial distress. Article mentions three colleges by name that have closed recently.
Another researcher estimates there will be more than 90 small private colleges will close their doors.
The cited academic study identifies several factors that will increase pressures on all colleges, especially those who previously were not particularly strong:
Drop in enrollment, likely to accelerate
Endowment values become increasingly volatile
Revenue from college athletics shrinking or disappearing
Drop in room and board revenue