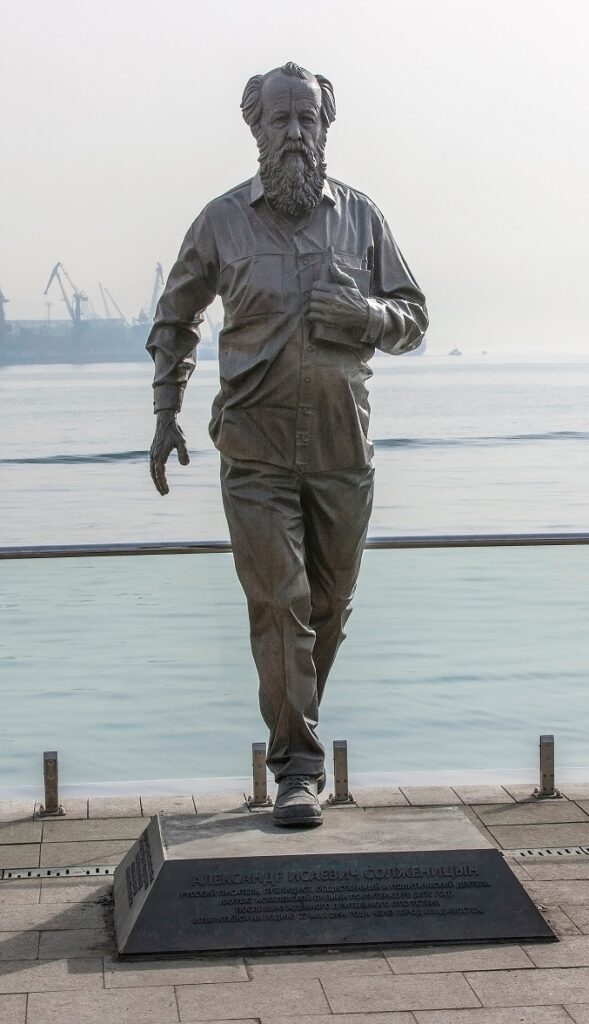 If you can bear looking into the pit of hell on earth which humans can create, you ought to check out The Gulag Archipelago by Alexander Solzhenitsyn. Prof. Gary Morson provides us a glimpse of the book in his Wall Street Journal article, "The Gulag Archipelago": An Epic of True Evil.
Solzhenitsyn describes, in three volumes, the ideological goal of Marx, Lenin, and Stalin. Their desired outcome was the mass incarceration in forced labor camps, working in temperatures of -40° or -60°, without sufficient nutrition to stay alive, leading to the fully expected death of millions of non-conforming people.
Descriptions of the routine punishments in the camp turn the stomach.
More frightening is Solzhenitsyn's description that this pure evil is not limited to just socialism and communism. He declares "alas, all the evil of the 20th century is possible everywhere on earth." More on that warning in a moment.
(more…)