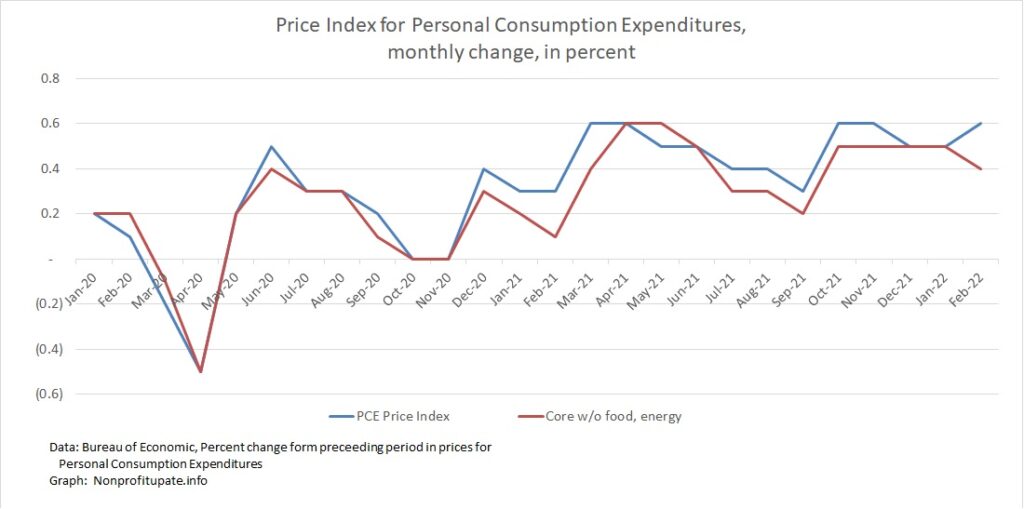 Rising PCE price index is sitting at the highest level since 1982, which is 40 years ago.
Unless you are in your 60s or older, you have little memory of inflation at this severe a level. If this sustains for a few more years, the impact will be brutal.
Personal Consumption Expenditure (PCE) inflation index increased 0.6%, which follows 0.5% in January 2022 which was revised downward from 0.6%.
The core PCE inflation rate (without food and energy) was 0.4% in February, following 0.5% rise in January, matching the 0.5% increase for the previous three months. The October 2021 increase was revised up 0.1%.
(more…)