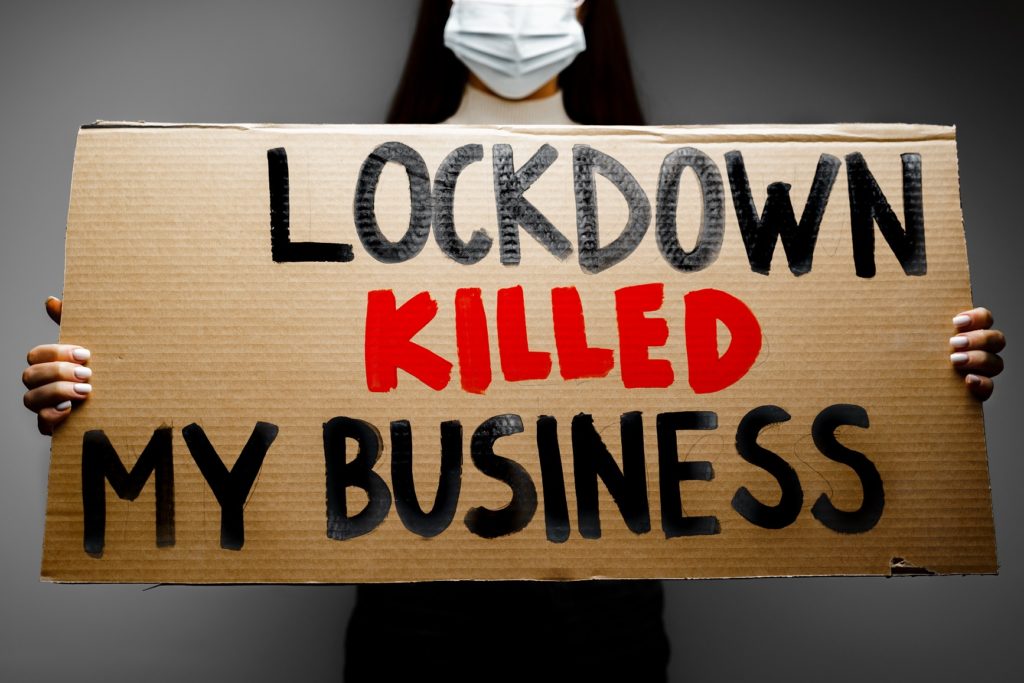 The bad news caused by the government imposed shut down of the economy keeps rolling in.
Merely a few recent articles:
The "laptop class" did well, while the working class was delivering their stuff, taking on the risks of infection.
Rents in New York City are in freefall.
Record levels in discount off the posted tuition rate for private colleges, which is an indicator of collapsing demand and indicator of future financial distress.
Millions are unemployed while companies can't find enough workers.
5/20/21 – Glenn Reynolds at New York Post – The rich and powerful thrived as the rest of us suffered in the year of lockdowns – Fourteen months of the "two weeks to slow the spread" has shown that the rich and powerful did quite well while working class and poor folk suffered.
The laptop class was able to stay at home, fully employed with no loss of income. In fact, with no commuting costs and not eating out for lunch many in the laptop class were left better off.
They stayed home and the working class delivered their stuff.
(more…)